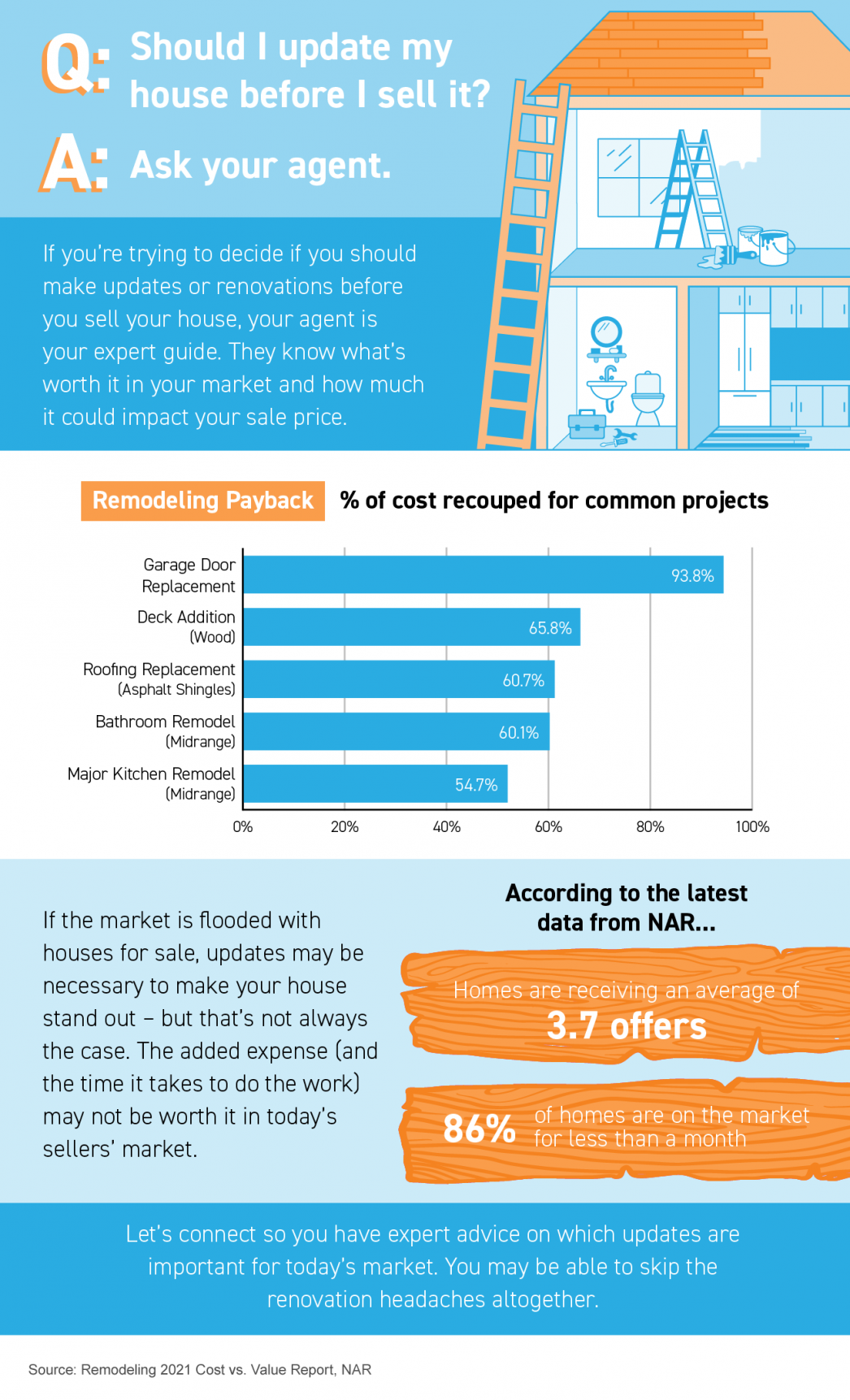 Some Highlights
If you're deciding whether you should make updates before you sell your house, lean on your agent to be your guide.
If the market is flooded with houses for sale, updates may be necessary for your house to stand out. In our current sellers' market, the added expenses might not be worth it.
Let's connect so you have expert advice on which updates are important in today's market.
4 Things Every Renter Needs To Consider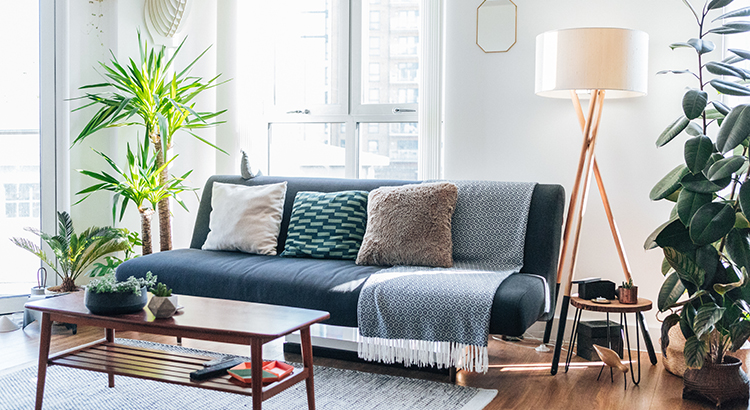 As a renter, you're constantly faced with the same dilemma: keep renting for another year or purchase a home? Your answer depends on your current situation and future plans, but there are a number of benefits to homeownership every renter needs to consider.
Here are a few things you should think about before you settle on renting for another year.
1. Rents Are Rising Quickly
Rent increasing each year isn't new. Looking back at Census data confirms rental prices have gone up consistently for decades (see graph below):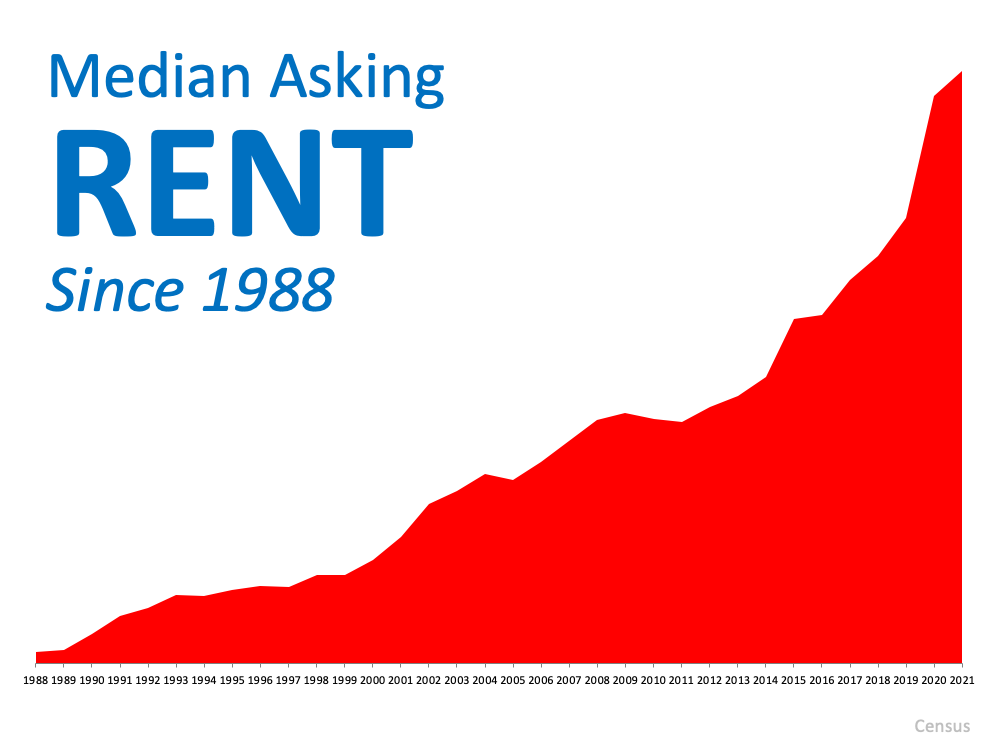 If you're a renter, you're faced with payments that continue to climb each year. Realtor.com recently shared the September Rental Report, and it shows price increases accelerating from August to September (see graph below):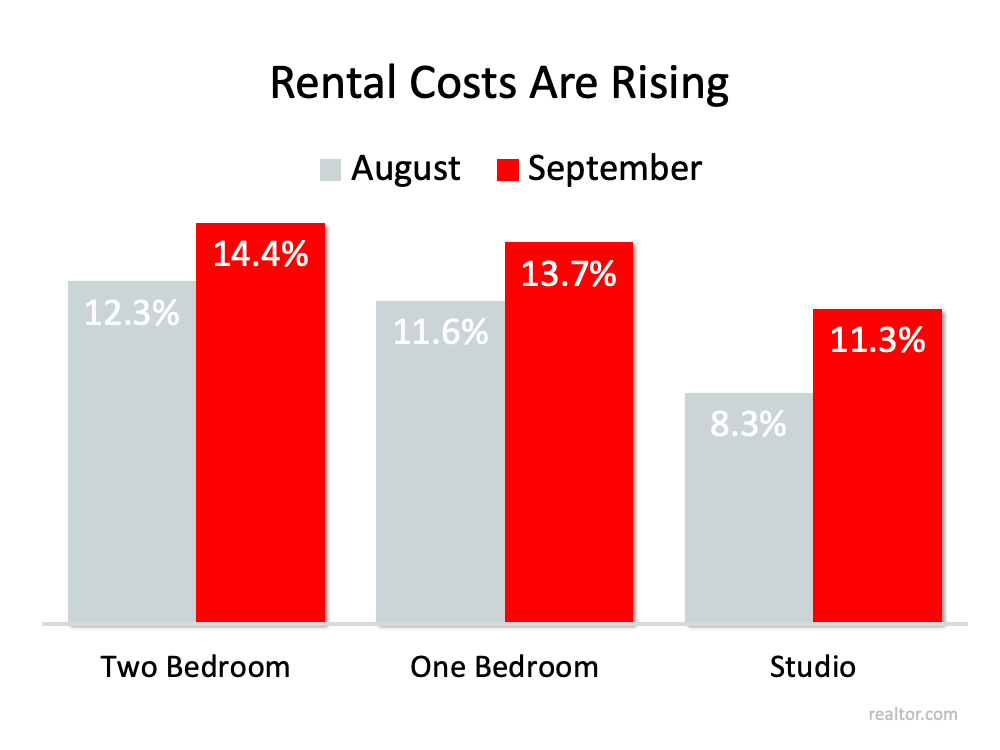 As the graph shows, rents are still on the rise. It's important to keep this in mind when the time comes for you to sign a new lease, as your monthly rental payment may increase substantially when you do.
2. Renters Miss Out on Equity Gains
One of the most significant advantages of buying a home is the wealth you build through equity. This year alone, homeowners gained a substantial amount of equity, which, in turn, grew their net worth. As a renter, you miss out on this wealth-building tool that can be used to fund your retirement, buy a bigger home, downsize, or even achieve personal goals like paying for an education or starting a new business.
3. Homeowners Can Customize to Their Heart's Content
This is a big decision-making point if you want to be able to paint, renovate, and make home upgrades. In many cases, your property owner determines these selections and prefers you don't alter them as a renter. As a homeowner, you have the freedom to decorate and personalize your home to truly make it your own.
4. Owning a Home May Provide Greater Mobility than You Think
You may choose to rent because you feel it provides greater flexibility if you need to move for any reason. While it's true that selling a home may take more time than finding a new rental, it's important to note how quickly houses are selling in today's market. According to the National Association of Realtors (NAR), the average home is only on the market for 17 days. That means you may have more flexibility than you think if you need to relocate as a homeowner.
Bottom Line
Deciding if it's the right time for you to buy is a personal decision, and the timing is different for everyone. However, if you'd like to learn more about the benefits of homeownership, let's connect so you can make a confident, informed decision and have a trusted advisor along the way.
Thanksgiving To-Go
Don't want to cook this year? No problem. Need to round out your spread with a few pies and sides? Chefs have you covered. Here's a guide to Thanksgiving takeout and delivery options, ranging from fancy spreads to casual barbecue and a bunch in between. Whether you're looking for a full chef-made feast, or just a few sides and pies
this list
will make sure you're prepared this season!
Shop Local
Looking for some locally-inspired goods?
Shop Made
, a new retail space in Old Town Alexandria, is dedicated to featuring Virginia makers. Items include home decor, jewelry, beauty products, and more! Check out their location at 1121 King St.
Looking for a new experience to try? Check out the brand new installation at artechouse, called "Life of a Neuron". With their new projector, this experience wants you to know what it's like to walk through a neuron—the "thinking cells" of the brain—and witness first-hand the beauty of one of science's greatest mysteries: the human brain. Tickets available through
artechouse
.
Gobble Gobble Trot Trot
Needing to cancel out a few calories leading up to your big meal? A turkey trot may be your answer you're looking for! Lace up those sneakers and get ready to run this Fall!
Here's a list
of Turkey Trots and Thanksgiving Fun Runs happening in Maryland in 2021. Many of the races are back in person, some are virtual, and registration is open so sign up today!
Looking for a Washington DC residence that radiates style and sophistication? Experience loft-style living in this stunning abode built by noted developer Paul Robertson. Step inside and explore a streamlined interior that offers 2 well-sized bedrooms and 2 tastefully designed baths. High-end finishes and unique touches are on display throughout, including polished masonry walls.

Brilliant sunlight spills through towering windows that pair with soaring 23-foot ceilings to create a bright and inviting vibe in the living room. Energy-saving, low voltage recessed lighting glows above the adjoining dining area where lucky guests will enjoy savoring gourmet meals. Show off your cooking skills as you whip up your favorite dishes in the custom kitchen where you'll have high-end stainless steel appliances and a breakfast bar with seating. Granite countertops adorn your Poggenpohl cabinetry; shaped by generations of expert craftsmanship, they're a leader in luxury brands.

A dramatic, open staircase leads you to a comfortable upstairs loft. It offers an ideal spot to set up a home office or create a media and gaming room. Ultimate relaxation awaits in your sunlit primary bedroom where large windows and a refined color palette highlight a cheerful sitting area. With 4 closets on offer, you'll have all the storage you need. Unwind as you enjoy the comforts of your sophisticated private bath that features a soothing 2-person shower. When you're ready for a breath of fresh air, retreat to your private courtyard and soak in the sun, enjoy al fresco dining or install a spa for unwinding after a long day.

Take advantage of the rare opportunity to possess a dramatic and roomy loft in a very popular part of the city, and it includes a secured parking space for one vehicle. As a premium perk, plans and permits to combine this unit with the neighboring unit are available. Style, function, and so much more await you in this incredible residence, and you'll be living in an unbeatable location with very easy access to all the popular shops, restaurants, nightclubs, art galleries, and music venues in the famous U Street Corridor. If you're ready to experience an exciting loft residence that has everything you could ask for, come take a tour before it's gone for good!



Check out our latest client testimonial and learn why 4J is all about Realestationship!

Posted by Justin Paulhamus on